Such is the nature of the world we live in now that celebrities like Manchester United's Wayne Rooney, who plays Football (Soccer) in the United Kingdom has recently updated his Facebook page with a picture of himself holding a card written in Japanese.
Wayne Rooney Thanks fans in Japan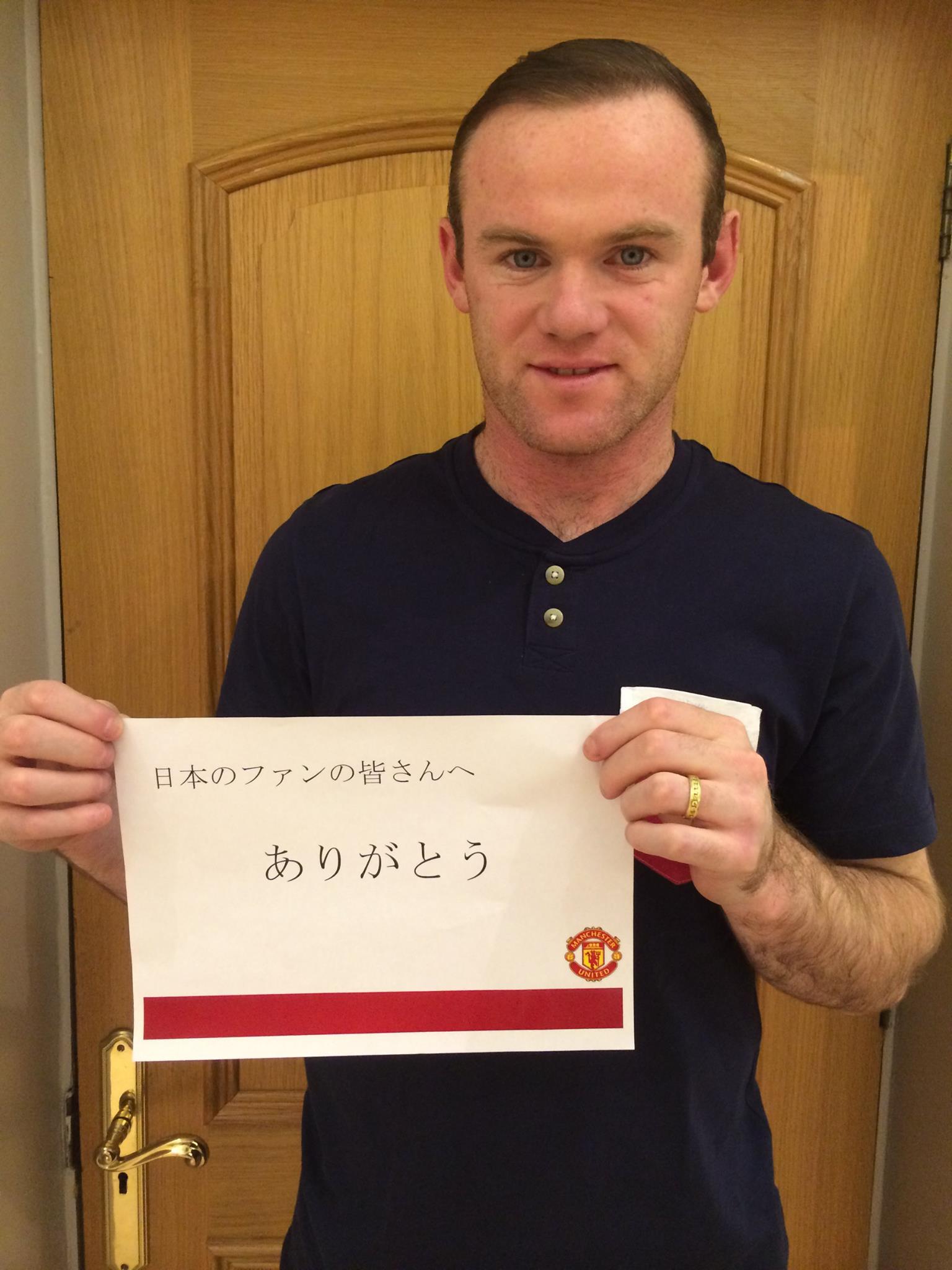 The card he is holding says 'To the Japanese fans of this page, thankyou'. It just goes to show how big of an influence the Japanese sports fans have on a sporting league that is almost literally on the other side of the planet. Football is a huge sport in japan and it's popularity has skyrocketed since the 2002 World cup was co-hosted in Japan and South Korea. Manchester UNited being one of the largest sporting franchises in the world has also seen a similar meteoric rise in popularity in Japan with many Japanese fans professing that they are fans of the club.
The entire post Translates as:
[To my Japanese fans]

To all my Japanese fans, Happy New Year.

2014 Thank you for the wonderful support.
Because of the support from Japan we have seen on this page, it was decided that from 2015 we will also be updating this page in japanese

First of all, for the game against Southampton tomorrow, I hope you'll be cheering for us!
The fandom that are the Japanese fans has prompted one of the most famous Football players in the world, that doesn't even speak japanese, nor play anywhere close to Japan to turn his personal Facebook page into one that covers bilingual updates. This sets a very interesting precedent. I wonder when Michael Clarke, the Australian Cricketer will start updating his social media pages using Hindi to acknowledge his huge Indian fanbase? Japanese celebrities on the other hand have been updating their statuses with English, and mixing Japanese with English for quite a while now.