When talking about family members, there are two different ways of addressing them. One of them is when talking about your own family members to other people, and the other one is when mentioning someone else's family members. Changing the words like this shows respect towards other's family members while familiarising yourself with your own. Japanese pay respect (尊敬 – そんけい sonkei) to other people when mentioning someone's family members. Therefore if they have to mention someone's family members in a conversation, they will address them with the words that are more respectful for the Japanese family members.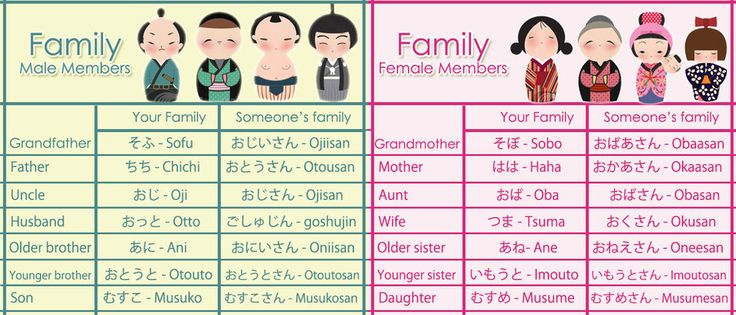 Basic Family Members in Japanese
The following video will run through the pronunciation and simple spelling of a small family unit including a mother, father and older/younger brothers and sisters.