Hiragana (ひらがな) is one basic component of the Japanese writing system, along with katakana, kanji, and in some cases rōmaji. The word hiragana means "ordinary syllabic script".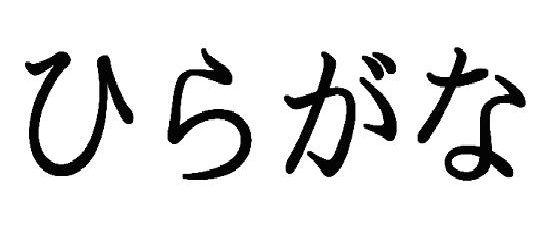 Hiragana is used to write Japanese words that are uniquely Japanese, and not borrowed from other languages. An example might be 'konnichiwa', or 'densha' but words taken from another languages like English would not be written in hiragana, but rather katakana.
Hiragana Stroke order
Stroke order is very important in order to correctly write each individual character. Much like in English, if you were to write a character in a different way, it may look like the right letter to you, but to someone else it may look wrong, and in the case of hiragana, may be pronounced completely different depending on how you write it.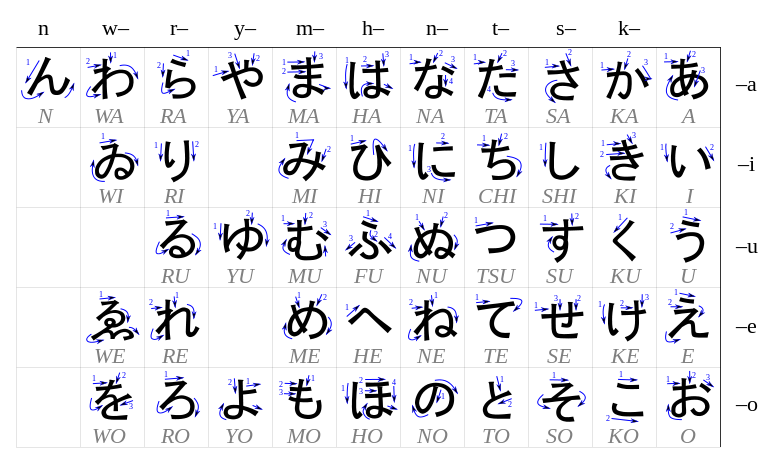 This is a complete list of all the basic hiragana characters and can actually be sung in an alphabet song-style ditty seen below. Just be aware though, the characters 'wi' and 'we' above aren't often used so are not in the song.
Some of the basic characters above are also written with modifiers that change the consonant sound slightly. For example, by adding two small vertical dashes or a small circle, the pronunciation of the character "ha" becomes "ba" or "pa". The chart below contains the complete list of possible combinations –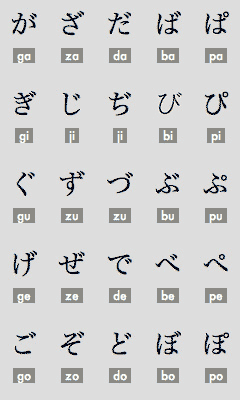 When a ya, yu, or yo sound follows certain characters in Japanese, the sound is shortened and so instead of two separate characters, the sound is written as the combination of the first character and a small, subscripted version of the ya, yu, or yo sound that follows –

Games
I've put together a small list of online games you can play to help learn the characters which you can view here. However some of the games may not work on ipads or other apple devices. in which case I suggest you look in the apple app store for one of the many hiragana learning apps you can download and use.